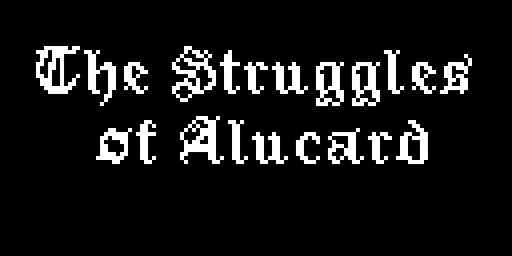 The Struggles of Alucard
A downloadable game for Windows and Linux
About
If you don't mind dying over and over, vampires, and shapeshifting into a bat... this is your type of game!
How This Relates to the Theme?
This game was submitted to two jams, Blackthornpod Jam #3 where the theme was "Less is more" and Mildly Infuriating Jam where the theme was "Destruction" and a jam overall focused on creating games that will make players rage quit!
It's relevancy to less is more is due to the fact that in all reality this game is only one level, however due to it's difficulty you will likely spend a lot more time on it than expected... and it's relation to "Destruction" and being mildly infuriating comes from all the destructive deaths you will face playing this game and it will make you rage!
Controls
Spacebar - Shapeshift into Bat
Arrow Keys/WASD - Move
Credits
All programming was done from scratch using C and SDL libraries and all art was by me. Credits for the music goes to Jan125 and sound effects where created using ChipTone .
Download